Episodes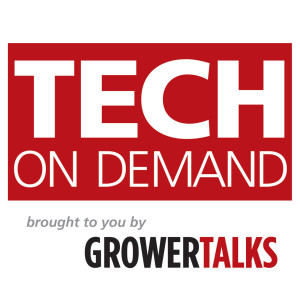 Monday Aug 29, 2022
Monday Aug 29, 2022
Host Bill Calkins is joined by Andrew Britten, a greenhouse and nursery technical expert with a wide range of experience from large-scale production and propagation to technical services and even sales of foliage and tropical plants. He's been a head grower, young plants manager and production manager at some of the largest and most well-respected operations in North America. Interestingly, Andrew was GrowerTalks' Young Grower Award winner back in 2005.
Andrew joins the podcast to focus on insects, because they're something a lot of growers struggle with when they finish tropical and foliage crops across North America. He begins with an overview of the most common pests dealt with in tropical plant production and what kinds of damage to look for when identifying them. These "usual suspects" include aphids, spider mites, mealybug, whitefly and thrips. Then, he turns his attention to managing and controlling these pests, talking about both conventional chemical and biological controls.
Throughout the podcast, Andrew and Bill reference photos and slides, which you can find at: https://www.slideshare.net/bcalkins/tech-on-demand-controlling-insect-pests-on-tropical-plants
BE SURE TO SUBSCRIBE TO THE TECH ON DEMAND PODCAST ON YOUR FAVORITE PODCAST APP SO YOU NEVER MISS AN EPISODE!