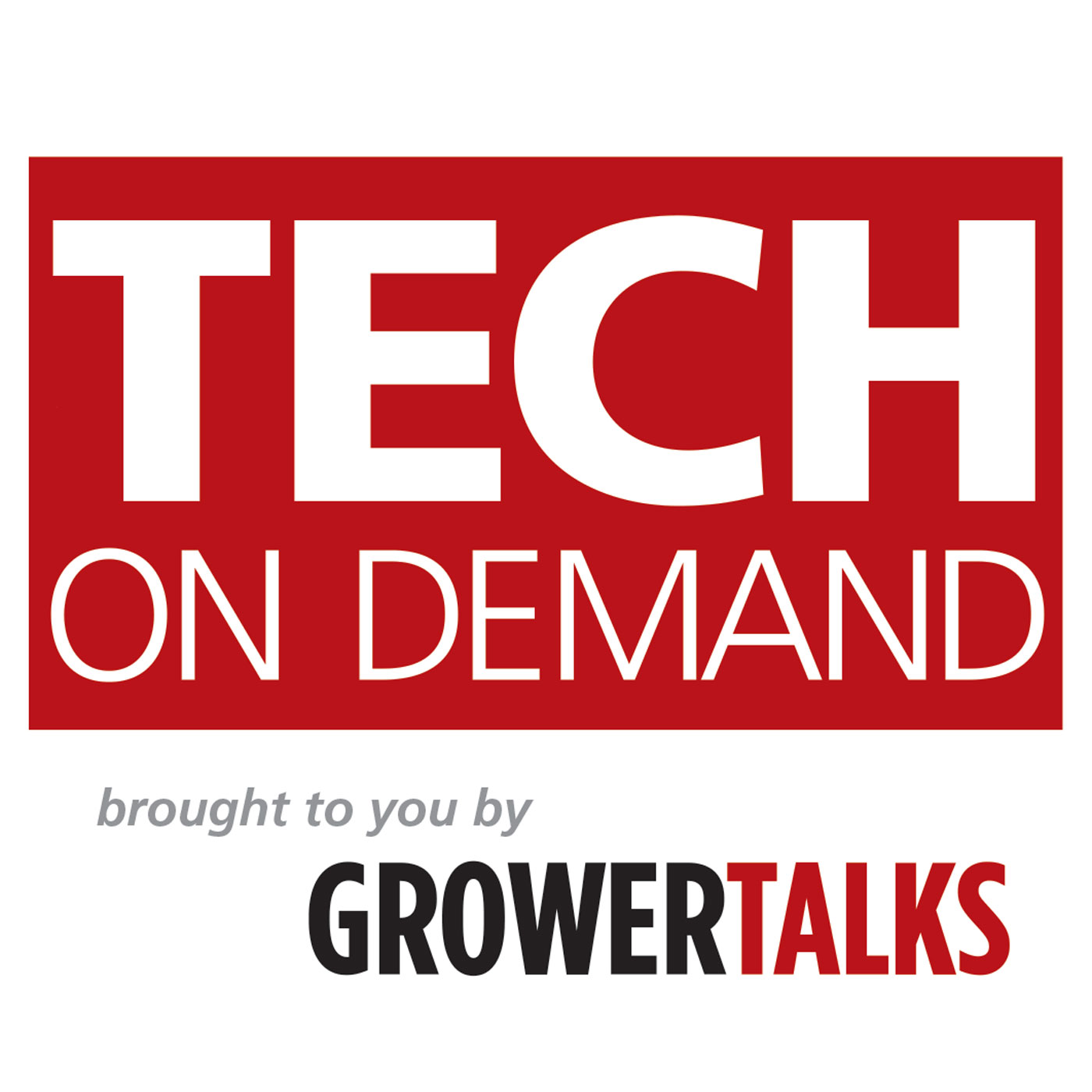 In this episode of Tech On Demand brought to you by GrowerTalks, host Bill Calkins is joined by Troy Buechel, a Horticulture Specialist with Premier Tech, for the first in a three-part series discussing the technical side of growing media. Assumptions and "trial and error" often lead to greater production problems, as well as wasted time money. Learn why proper testing of media, water and plant tissue is always the best bet, because without it, there's no starting point in your mission to diagnose and correct issues.
Troy and Bill start by framing up the discussion by explain exactly why testing is important and should be done regularly, versus when a problem arises. Then, Troy begins the conversation by outlining the goals of testing—to establish trend lines related to pH, EC and nutrients to help paint a complete production picture. He details the parameters that should be tested, and when. Some can be tested twice a year (before spring and fall/winter production), while others need to be checked as often as weekly.
They spend a lot of time discussing testing tools, including the best types of pH and EC meters, because using bad tools that aren't calibrated correctly is basically a waste of time. Before closing, Troy shares some real-world testing stories to highlight why these activities are so critical. Poor testing or no testing can lead to devastating results.
You'll want to listen all the way to the end of this episode, because the information builds throughout! Stay tuned for episodes two and three, coming soon, where Troy and Bill tackle proper sampling and how to use returned results to make proper changes and get on a path to success.     
Premier Tech Resources
Check out Premier Tech's Training Center, filled with videos and technical documents: https://www.pthorticulture.com/en/training-center/
Learn more about Premier Tech and PRO-MIX and their range of horticulture industry-leading media products: https://www.pthorticulture.com/en/
Continue the conversation by reaching out to the Premier Tech Grower Services Team: https://www.pthorticulture.com/en/grower-services/
To Listen:
To Read:
To Connect: 
BE SURE TO SUBSCRIBE TO THE TECH ON DEMAND PODCAST ON YOUR FAVORITE PODCAST APP SO YOU NEVER MISS AN EPISODE!