Episodes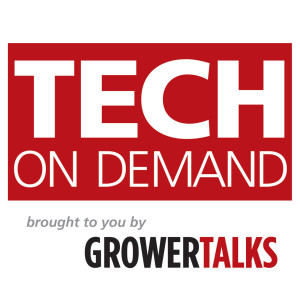 Friday Dec 02, 2022
Friday Dec 02, 2022
In this episode of Tech On Demand brought to you by GrowerTalks, host Bill Calkins is joined by PanAmerican Seed president Anne Leventry, celebrating the company's 75th anniversary. With so much history, ground-breaking products and innovative breeding, this conversation is divided into two parts. Be sure to check out part 2, as well, to get the full story!
Companies that survive and thrive for decades are nimble enough to maneuver trends and fads but consistent and focused enough to chart a thoughtful and successful course amidst constant change. This is certainly the case with PanAm, who's celebrating an impressive anniversary and making innovative moves to grow for decades to come.
In this episode, the topics at hand include industry history, corporate leadership, overcoming horticultural obstacles and the importance of reliability. These dynamics are critical when applied to the horticultural industry, and topics that impact all greenhouse professionals.
Because Anne has been on PanAmerican Seed's global leadership team for many years, her personal stories and behind-the-scenes insights offer a unique look into PanAm and floriculture's evolution from a macro perspective.
You'll want to listen all the way to the end of this episode and the next, because the information builds throughout! In part 2, Bill and Anne turn to plants—PanAm's breeding goals, game-changing plants, "sleeper crops" and the future of floriculture.
Resources:
BE SURE TO SUBSCRIBE TO THE TECH ON DEMAND PODCAST ON YOUR FAVORITE PODCAST APP SO YOU NEVER MISS AN EPISODE!