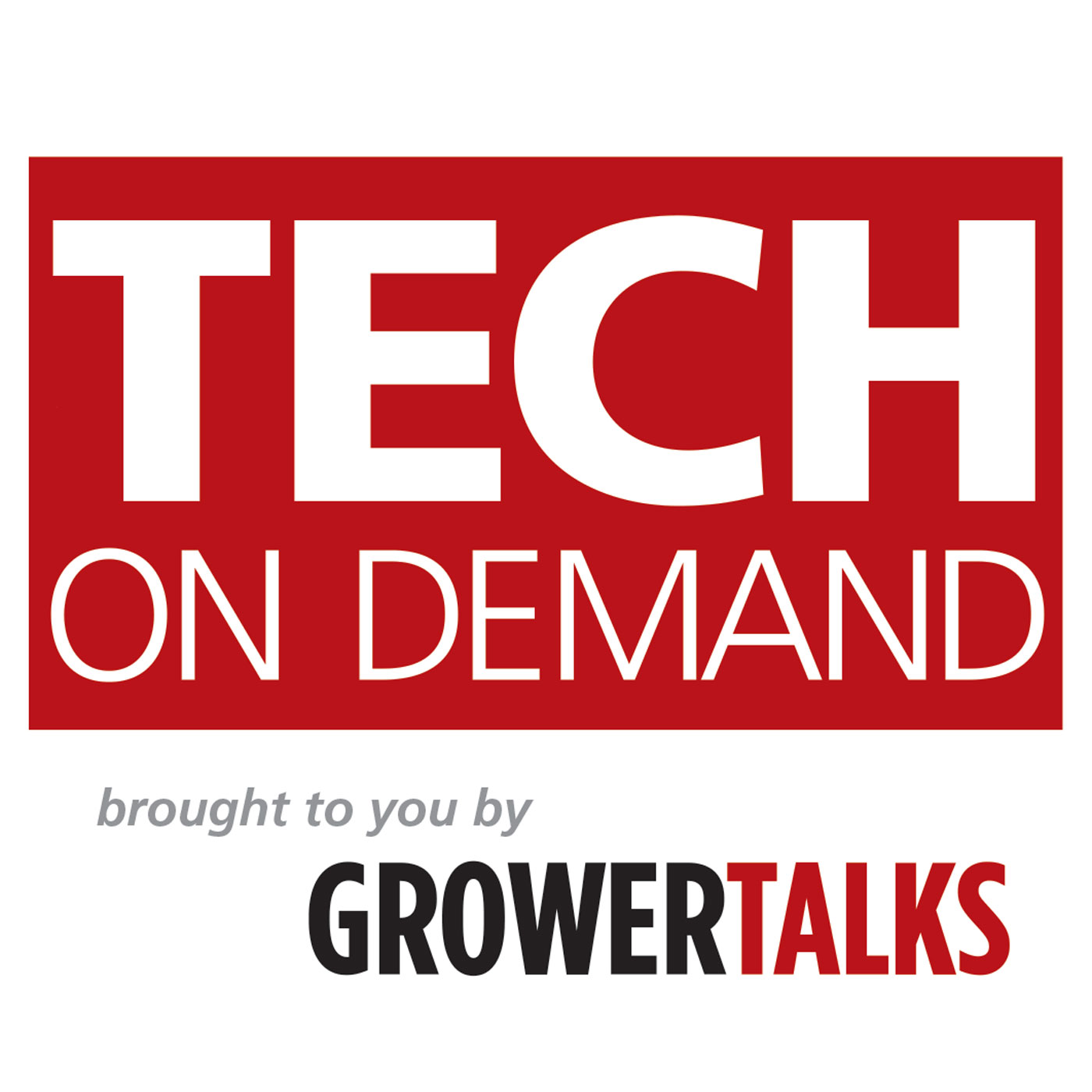 High-Tech Media with Ed Bloodnick
In this episode of Tech On Demand brought to you by GrowerTalks, host Bill Calkins is joined by Ed Bloodnick, grower services and product development director at Premier Tech Horticulture, the company behind PRO-MIX growing media. Ed leads the grower services team at Premier Tech, responsible for customer product support, training, laboratory services and product trials. Ed's been at Premier Tech for 33 years and before that was the GM of a 20-acre greenhouse operation producing a range of crops from annuals and perennials to nursery and seasonal plants. He's the perfect guest to discuss current media and substrate technology and why it's changing the game and creating tremendous opportunities for growers.
Ed starts by sharing a quick history of soilless media and why our industry moved away from mineral soils in the 1970s. Then he and Bill dive right into the topic of media with added microorganisms like bacteria and mycorrhizae and why these "active ingredients" are so important, from a plant and soil health perspective. Ed explains how and why Premier Tech developed a strategy to incorporate microorganisms, as well as the differences between them, from endo vs. ecto and then into the importance of tripartite relationships in optimum plant growth. The bottom line is that growers using this type of media are seeing the benefits very clearly, including enhanced plant growth, disease suppression and improved flowering and fruiting. They close by discussing how and why growers should begin trialing new media types in production. The topic may seem complex, and it is, but Ed does a fantastic job explaining it in a way that makes it understandable for growers of all experience levels. You're going to want to listen all the way to the end of this episode!
Resources:
Check out Premier Tech's Training Center, filled with videos and technical documents: https://www.pthorticulture.com/en/training-center/
Learn more about Premier Tech and PRO-MIX and their range of horticulture industry-leading media products: https://www.pthorticulture.com/en/
Continue the conversation by reaching out to the Premier Tech Grower Services Team: https://www.pthorticulture.com/en/grower-services/
Visit the GrowerTalks Magazine Website: https://www.growertalks.com/
BE SURE TO SUBSCRIBE TO THE TECH ON DEMAND PODCAST ON ANY MAJOR PODCAST PLAYER SO YOU NEVER MISS AN EPISODE – iTunes, Spotify, Google, Stitcher and more.