Episodes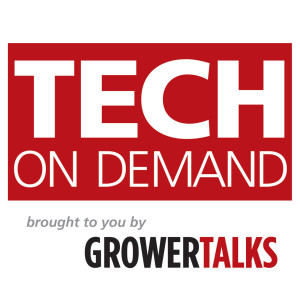 Wednesday Feb 01, 2023
Wednesday Feb 01, 2023
WHEN is Vapor Pressure Deficit critical in greenhouse production?
This is the second in a series of podcasts looking into an important greenhouse production topic, vapor pressure deficit or VPD. Host Bill Calkins talks to guest Dr. Will Healy in an attempt to make some fairly complex information understandable and usable in this conversation about VPD, relative humidity and water loss. They are following up on a print article ran in the January issue of GrowerTalks magazine that walked readers through some definitions related to VPD, as well as why it is an important measurement to use and how it can specifically benefit young plant production. This podcast (and the others in the series) goes quite a bit deeper into the topic.
Dr. Healy has more than three decades of experience working with greenhouses of all shapes and sizes and around the world to implement the best strategies for their unique situations. Will retired recently from Ball Horticultural Company but continues to think about ways to improve horticultural production.
In the second episode of the series, Will and Bill discuss when VPD is most critical in greenhouse production. Using VPD to schedule irrigation is a much more scientific approach versus "watering every Tuesday and Thursday" because it takes into account how much water has been lost by plants. Will shares details about VPD accumulation and why this matters, as well as when in production VPD management can help reduce the risk of pests and diseases.
If you haven't listened to PART 1 in this series, jump back in the archives and check it out because it sets the stage well for this cast.
RESOURCES:
Learning Curves & Data Curves, GrowerTalks January 2023 by Bill Calkins (article): https://www.growertalks.com/Article/?articleid=26085
Plant Empowerment (book): https://www.plantempowerment.com/in-practice/the-book/
Tech On Demand—Training Your Team to Water Properly (video): https://youtu.be/SCPPT0IXlLY