Episodes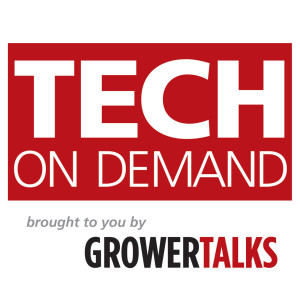 Thursday Feb 09, 2023
Thursday Feb 09, 2023
How to effectively manage VPD.
This is the third and final episode in a series of podcasts looking into an important greenhouse production topic, vapor pressure deficit or VPD. Host Bill Calkins talks to guest Dr. Will Healy in an attempt to make some fairly complex information understandable and usable in this conversation about VPD, relative humidity and water loss. They are following up on a print article ran in the January issue of GrowerTalks magazine that walked readers through some definitions related to VPD, as well as why it is an important measurement to use and how it can specifically benefit young plant production. This podcast (and the others in the series) goes quite a bit deeper into the topic.
Dr. Healy has more than three decades of experience working with greenhouses of all shapes and sizes and around the world to implement the best strategies for their unique situations. Will retired recently from Ball Horticultural Company but continues to think about ways to improve horticultural production.
In this podcast, Dr. Healy continues the discussion of total moisture control my walking you through misting strategies from Stage 1 through 3 of rooting, including optimum VPD set points and values from hydration of URCs through root development. He shares exactly why you and your team need to establish rooting groups, identifying the specific needs of each crop and grouping them accordingly, because we all know each crop needs a specific environment for maximum performance. Will spends time on VPD frequency and mist duration, based on real-world greenhouse applications before closing the miniseries with thoughts on controllers (from simple to sophisticated) and the data collected by sensors that's both critical and nice to have.
If you haven't listened to PARTS 1 & 2 in this series, jump back in the archives and check it out because it sets the stage well for this cast.
RESOURCES: