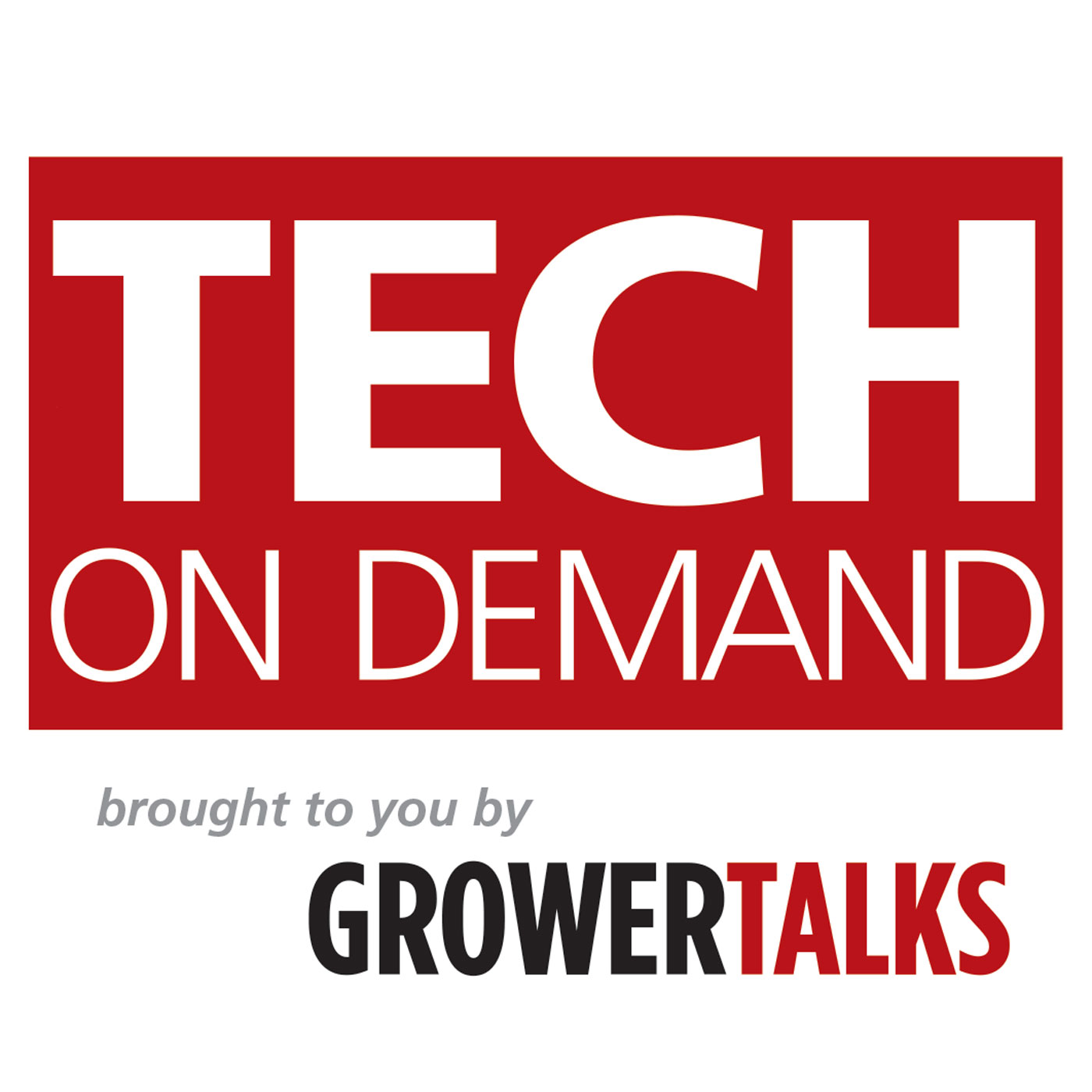 In this episode of Tech On Demand brought to you by GrowerTalks, host Bill Calkins is joined for the second time by Dr. Ann Chase, owner of Chase Agricultural Consulting, and Dr. Aaron Palmateer, technical development lead for the ornamental business at SePRO. Both are expert-level plant disease gurus with decades of combined work in the field.
Last time we talked with Ann and Aaron, the discussion centered on what to expect—from a disease perspective—in spring production. If you didn't listen to that one, jump back in the archives and check out Episode 33. This time, we're moving on to summer, but first, the guests reflect back on spring for a bit before jumping right into warm-season diseases like Phytophthora, Rhizoctonia, soft rots like Erwinia, Southern Blight, Xanthomonas and plenty more. They discuss what they've seen in greenhouses and nurseries already this summer and what they expect to see soon—more than 25 diseases they've seen first-hand. One of the most interesting parts of this cast is a rundown of common diseases and the temperature ranges that bring them on. The episode continues with thoughts on why producing crops (like vinca, poinsettias and fall pansies) out-of-season often requires the most vigilance and hardest work by production teams before concluding with an in-depth look at the most cutting-edge control strategies for summer diseases.
Resources:
Dr. Ann Chase: archase@chaseresearch.net
Dr. Aaron Palmateer: aaronp@sepro.com
Chase Horticultural Research: www.chaseagri.com
SePRO: https://www.sepro.com/Hort
BE SURE TO SUBSCRIBE TO THE TECH ON DEMAND PODCAST ON ANY MAJOR PODCAST APP SO YOU NEVER MISS AN EPISODE!