Episodes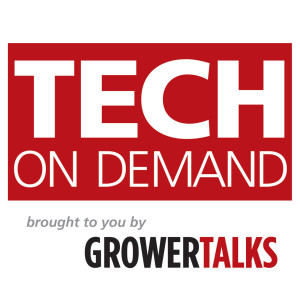 Thursday Nov 10, 2022
Thursday Nov 10, 2022
For those of you new to producing tropical and foliage plants or interested in learning more about the category, it can be a pretty steep learning curve. Maybe you have a long history in bedding plants, spring annuals and veggies or perennials and ornamentals. Well, what I've learned is that the tropical and foliage market is quite different. There's certainly overlap, from a greenhouse production standpoint, but the differences are numerous.
You may know him from previous podcasts covering pests and diseases on tropicals, but this time Andrew Britten is here to walk us through different types of starter material from which you'll begin your crops.
Andrew has a ton of experience producing tropical plants from a diverse range of starter materials and has gone through the growing pains required for successful growing to finish. He's a true tropical plant production expert who's been a head grower, propagation manager, sales manager and technical manager focused on tropicals for the last two decades or so. These days, he's the technical sales manager for tropicals and foliage at Ball.
Here are the types of starter material discussed in this short but critical podcast:
Unrooted Cuttings (URC)
Tissue Culture (TC)
Calloused Cuttings (CC)
Rooted Cuttings (RC)
Air Layer (A/L)
Canes
Stumps
Past Episodes with Andrew Britten:


Preventing & Managing Disease on Tropical Plants: https://techondemand.podbean.com/e/preventing-managing-disease-on-tropical-plants/
Controlling Insects on Tropical Plants: https://techondemand.podbean.com/e/controlling-insects-on-tropical-plants-with-andrew-britten/